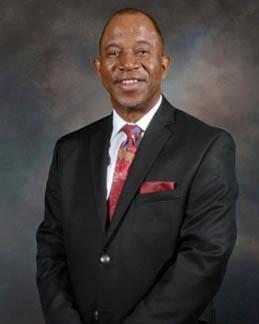 Deacon Dennis H. Hinson serves as Chairman of the Deacon Ministry. Ordained in 2006, Deacon Hinson was born and raised in Brooklyn, New York and has a profound religious lineage. His paternal grandfather was an African Methodist Minister and his mother was an active member of the church choir. Deacon Hinson's faith and love for God runs deep; using his gifts and talents to uplift God's kingdom.
Deacon Hinson's service extends beyond Cornerstone. He is active engaged in various local community and political associations. A successful career in education, both as teacher and administrator, Deacon Hinson enjoys mentoring the youth and helping others.
Deacon Hinson's favorite scripture is Psalms 103 because it speaks to God's benefits, for those who believe in Him and His great mercy. He extends grace and forgiveness…for Deacon Hinson, God is real, for he can feel Him in his soul.
Deacon Hinson received his Bachelor of Science Degree from Boston University and his Masters in Education Degree from City College, New York. He is a member of Alpha Phi Alpha Fraternity, Inc. and the Association of Black School Educators.
Deacon Hinson is married to his college sweetheart, Bonita, with whom he has three children – Corey, Jason and Jarret and four grandchildren, Corey, Ceairra, Chloe and Chleo.