VirtuoUs Women Becoming Victorious Disciples is a discipleship and mentoring ministry designed to cultivate sisterly relationships while developing one's spiritual growth.  Our goal is to empower God's people to live victoriously in their Christian walk by helping them transfer their knowledge of God's Word into their daily living.  Through the study of Biblical principles, prayer, fasting, journaling, sharing and encouraging one another, we learn how to stay focused on our Christian journey.  As women of God, it is our desire to live victoriously in our Bible study, family relationships, finances, employment and service to our Church and God.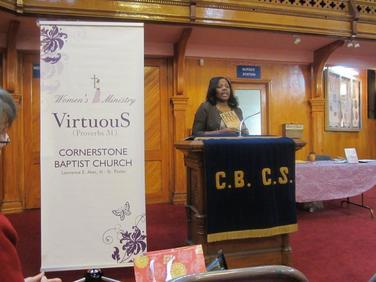 WOW

"Women Of the word" (WOW) is a Bible study class designed for women by women between the ages of 18 to 118. This ministry has a two-fold purpose. The primary purpose is the study of God's Word in a comfortable and calm atmosphere. It is a monthly Bible study organized to help women of all spiritual walks nurture their relationship with God. The secondary purpose of WOW is to provide a Christ centered fellowship among Christian women. "Women Of the Word" combines the beauty of strengthening our relationship with our Lord and Savior Jesus Christ, while cultivating sisterly relationships in an attempt to become better "Women Of the Word."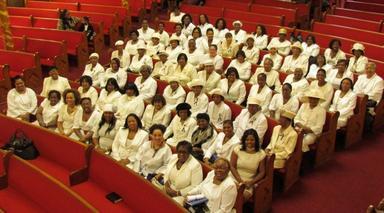 Join Us
We invite you to learn more about our women's ministry and ways in which you may use your gifts to empower God's people to live victoriously in their Christian walk. Cornerstone partners with Victorious Disciples Ministries, Inc., a national ministry to foster spiritual growth and development. You may visit WWW.VICTORIOUSDISCIPLES.ORG for more information.
Peace and Blessings,
Cynthia Aker
First Lady of Cornerstone Baptist Church