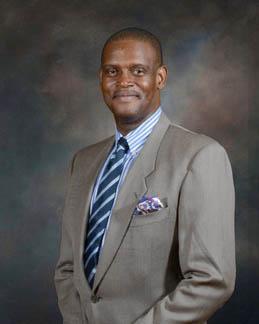 Musician Frank Haye currently serves as the Musician in Residence at Cornerstone Baptist Church. At the age of twelve, Mr. Haye began to develop his art and talent as a musician. He is an accomplished and inspiring musician, choir director, composer and producer and international traveler. His incredible knowledge and love of gospel music, as well as his gifts as performer and mentor are the perfect combination to lead God's people in worship.
Prior to joining Cornerstone, Minister Haye served as pastor of the Sacred Arts Ministry for Emmanuel Baptist Church from 1998 to 2010, and as the Assistant director for the Boys Choir of Harlem from 1995 to 1998. Under his direction Emmanuel's Total Praise Choir ministered around the country and as far away as South Africa.
They performed at Lincoln Center, Jazz at Lincoln Center, the Brooklyn Academy of Music, Summer Stage in Central Park, and Celebrate Brooklyn in Prospect Park, among other venues. They have performed with artists such as Aretha Franklin at the NBC Rockefeller Christmas Tree Lighting (2009), Shirley Murdock, Carla Cook, Ken Hicks and several others.
Pastor Haye has also served as choir director for Butler Memorial United Methodist Church in the Bronx, New York, where he instituted a music conservatory to train singers and musicians. He started Revelation, a community gospel choir in the Bronx, and he continues to serve as conductor for the Symphony St. Paulia-a gathering of classical musicians of African decent. Haye has worked as producer, composer and arranger for CDs for Total Praise, the Boys Choir of Harlem and the Butler Church's Spirit -N Black Youth Choir.
Minister Haye earned a Bachelor of Music degree from Brooklyn College Conservatory of Music, and received a fellowship to pursue a master's degree in musicology and conducting. Haye served for more than two years as the director of the Brooklyn College Choir, and he also instituted, for the first time, a gospel choir at the school.