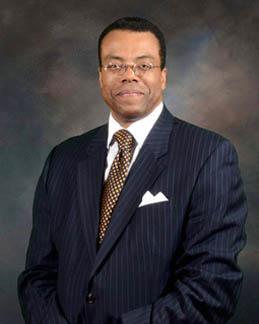 Minister Dietrich Nelson currently serves as xx at Cornerstone Baptist Church. Uplifted in the joy of service under the pastoral leadership of Reverend Aker since 1989, Minister Nelson is committed to leadership and servant hood. He currently serves as an instructor in the Nu-Gen Adult Sunday School and as the recording secretary of the Board of Deacons. He has also served in other leadership capacities including co-chairman of the Annual Men's Day (2007) and on the Communications Ministry.
Using his gift from the Lord in the area of singing, Minister Nelson shared his musical gifts by singing in the Cornerstone Male Chorus for many years.
It was March 2013 when Minister Nelson would accept the Call to proclaim the Gospel and delivered his trial sermon in June 2013. When asked whatHe is thankful for the privilege to serve and credits his parents and grandparents for instilling in him the virtues of faith and service.
Professionally, Minister Nelson has an extensive professional background having worked for such companies as CBS News and Hilton Hotels. He earned his Bachelor of Science Degree in Communications from James Madison University in Harrisonburg, VA and is a past nationally selected recipient of the International Radio & Television Society Foundation Fellowship. Currently, he is a senior consultant in media and hospitality and has been pursuing his theological studies at Princeton Theological Seminary.
Minister Nelson resides in xx. He considers himself Blessed for his beautiful and loving wife Yvette to whom he has been married for more than xx years and family.