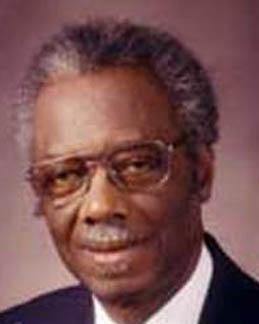 Reverence Henry Scott serves as Assistant Pastor of Cornerstone Baptist Church. Born and raised in Kingstree, South Carolina, he accepted Jesus Christ as his personal Savior at a young age. Called to preach in xx, Reverend Scott trained under the leadership of the late xx of the xx church in xx. Reverend Scott has a heart for God, continuously and consistently using his gifts and talents to help others. In addition to being a Pastor, He is a business man, educator and entrepreneur. Reverend Scott has been actively engaged in the not-for-profit community; serving as a Board Member of the Empire State Baptist Congress of Christian Education and Chairman of the Curriculum Planning Committee of Cornerstone Baptist Church's Board of Christian Education.
He also has dedicated years of service to the Baptist Ministers' of Greater New York and Vicinity, Empire Baptist Missionary Convention, NYS, Inc., and the Biblical Archaeology Society. He is also a published writer. A trusted advisor, Reverend Scott served as Assistant to the Senior Pastor, Cornerstone and Missionary, Pee Dee Baptist Association of South Carolina.
Reverend Scott's commitment to service extends beyond the pulpit and pews to his professional life. Talented and resourceful, he held numerous leadership roles spanning insurance, education, and entrepreneurship. Notably, he worked at North Carolina Mutual Insurance Company and the Board of Education of South Carolina.
Reverend Scott has received numerous awards and recognition for his tireless service and commitment to the Church and broader Community. Among his most cherished awards was given by the South Carolina Club of Cornerstone Baptist Church and the History Maker's Award given by the Allen Jordan's Laymen's Movement of Cornerstone.
Reverend Scott attended Elementary and Secondary Schools in Kingstree, South Carolina; deeply committed to expanding his knowledge of Christ, he has completed studies at Biblical and Christian Education at Morris College and Empire College; New York Theological Society, I.T.C – Atlanta, Princeton, John's Hopkins and Harvard universities.
Reverend Scott resides in xx, xx. He was married he love of his life, xx, xxxx, for xx years before God called her home to be with Him. He is the proud father of two daughters, Mrs. Minnie Lipsey and Reverend Dr. Henrietta Fullard.