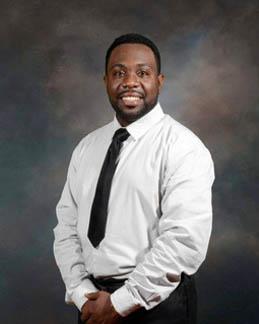 Reverend Shawn Hailey currently serves as Youth and Young Adult minister at Cornerstone. From a young age Reverend Hailey had a passion to serve God. He accepted the call to preach the Gospel. Upon being ordained, Reverend Hailey preached his first sermon at Concord Church. He went on to serve as the Children's Pastor for the next three years. In 2015, Reverend Hailey joined Cornerstone. Recognizing that following God is a journey, Pastor Hailey seeks comfort in Ezekiel 11 that shows the greatness of God. Despite His divine judgment against the wicked at Jerusalem, God finds divine favor towards those in captivity.
Reverend Hailey's commitment to God runs deep and long. He uses his talents to make a difference in the lives of others. While youth and young adults are the center of his ministry, Reverend Hailey is actively engaged in DAMASSETER Ministries, international Christian band. He is also a BET Ambassador for What's at Stake and received the E.K. Bailey Young Man of the Year Award and the Billy Graham Award.
Reverend Hailey graduated with his Bachelor's Degree from Morehouse College. He currently resides in Brooklyn, New York.